Neurotic
A book inspired by
Annie Hall
(1977) and its title font —— Windsor. The book is a collection of the main character
Alvy Singer
's catchphrases. It aims to interpret his neurotic and hysterical characteristics through the art of typography.
---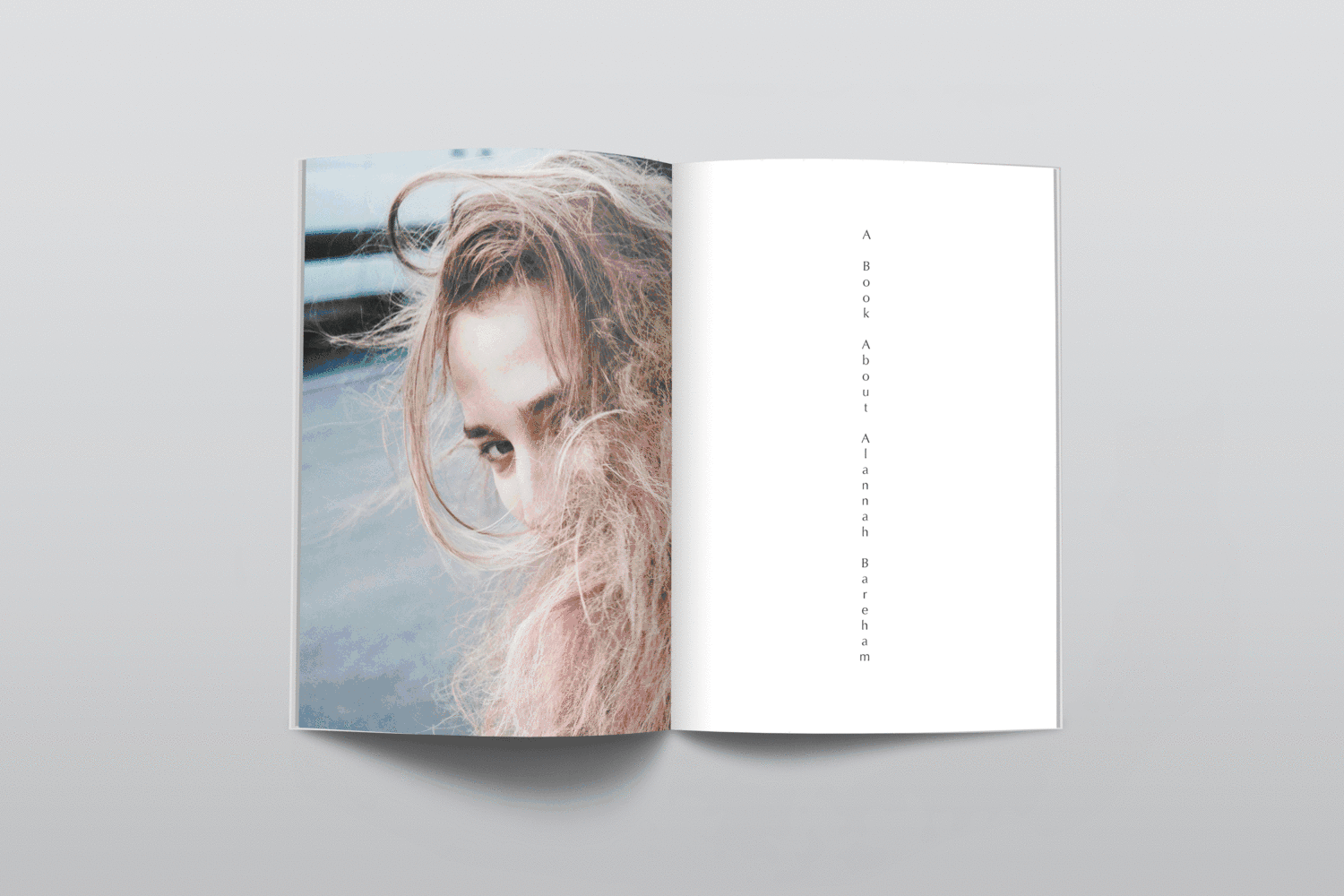 Mentality

Mentality is a personal book that documents the work and thoughts of artist/writer Alannah Bareham. The interview and photos are also conducted by Xingman Cheng.
---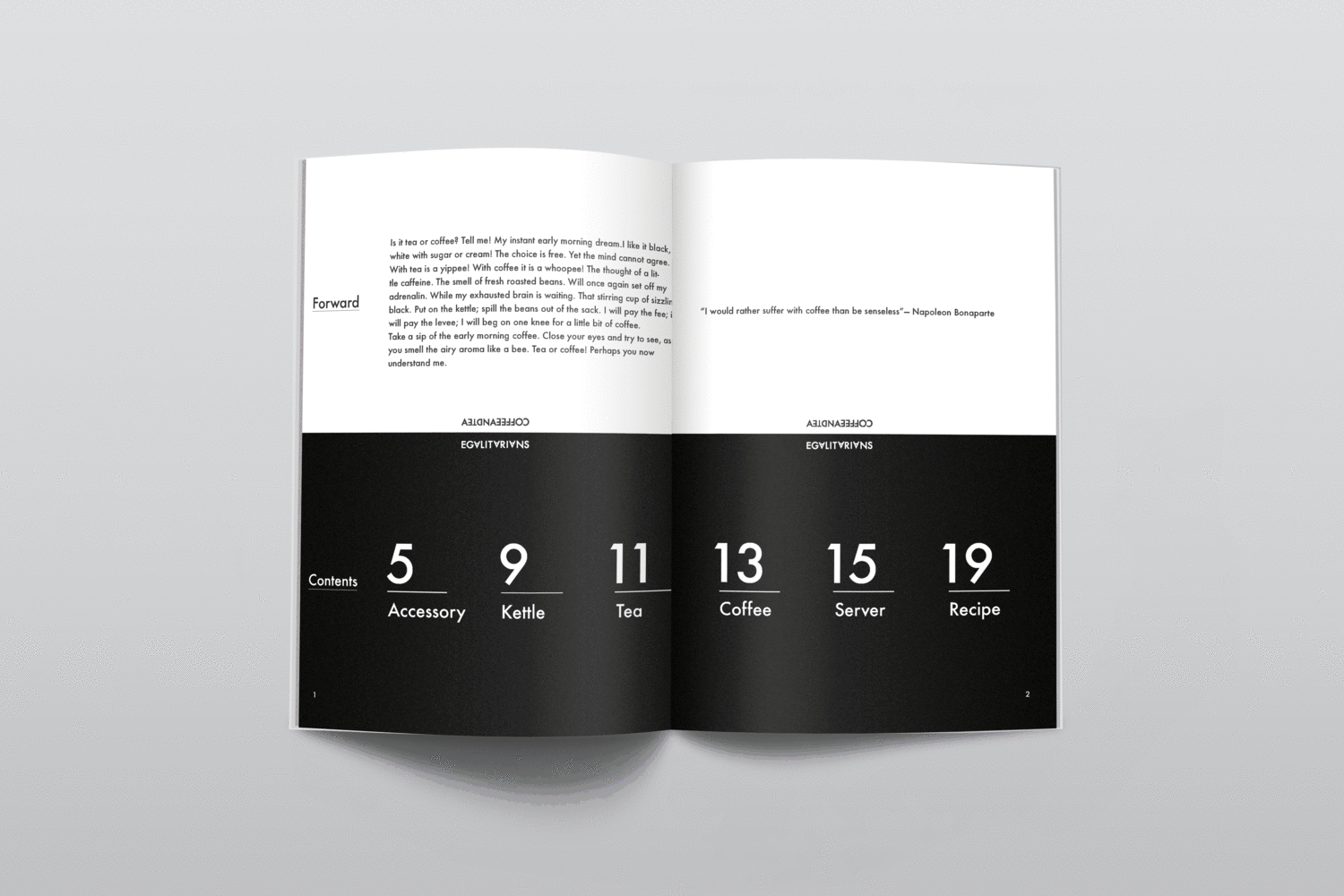 Egalitarians Coffee & Tea
A set of designs for hypothetical brand Egalitarians Coffee & Tea including an issue of newsletter, a series of event posters, and an in-store catalog.
---

The Bauhaus Book

A book that plays around spacing, geometric shapes, and primary colors inspired by the aesthetics of Bauhaus.



---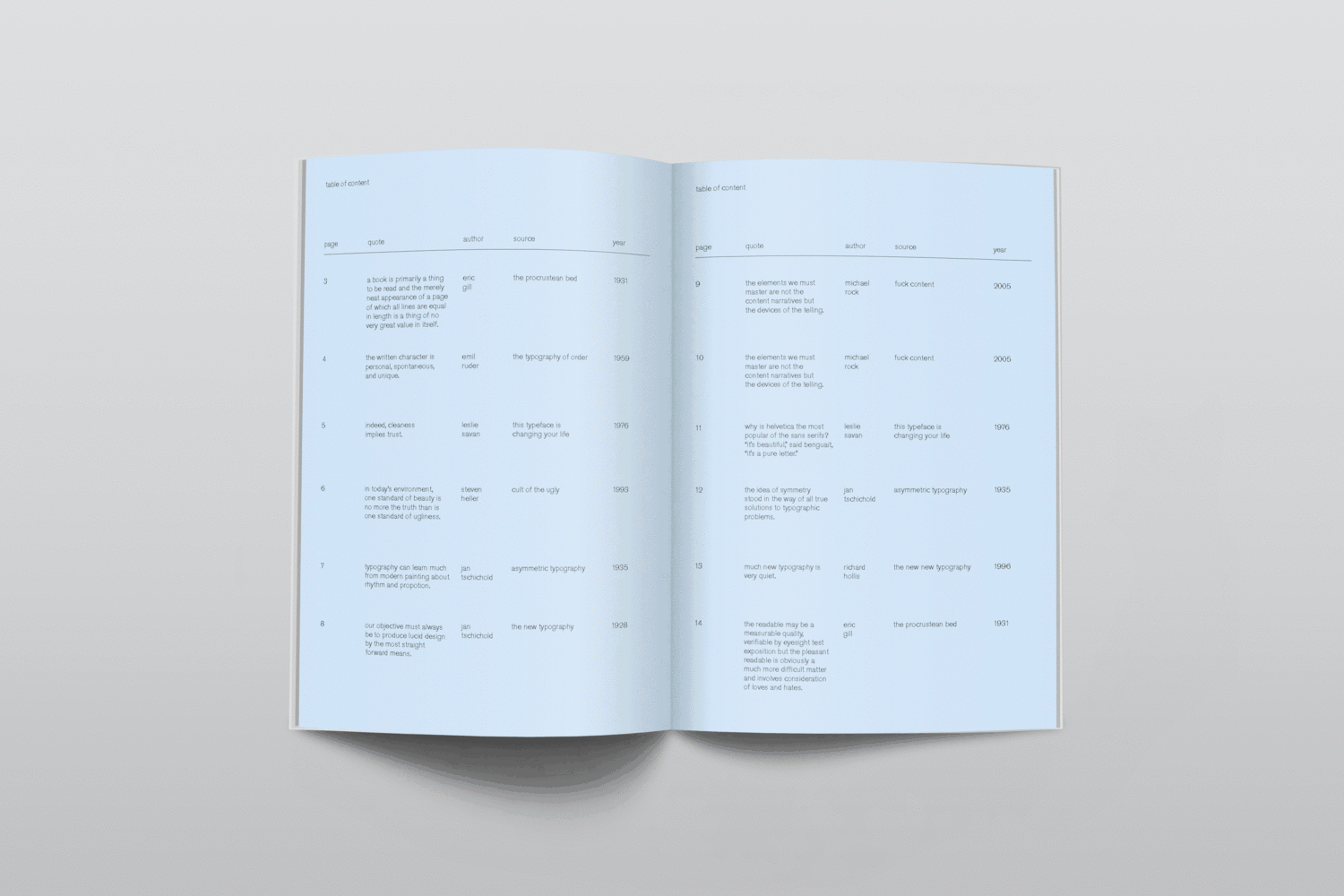 Talking Designers

A book that experiments with the art of typography through interpreting well-known graphic designers' insights on typography.